With the development of the times, people's life speed is also accelerating.Products that are convenient, fast, environmentally friendly, and hygienic are becoming more and more popular.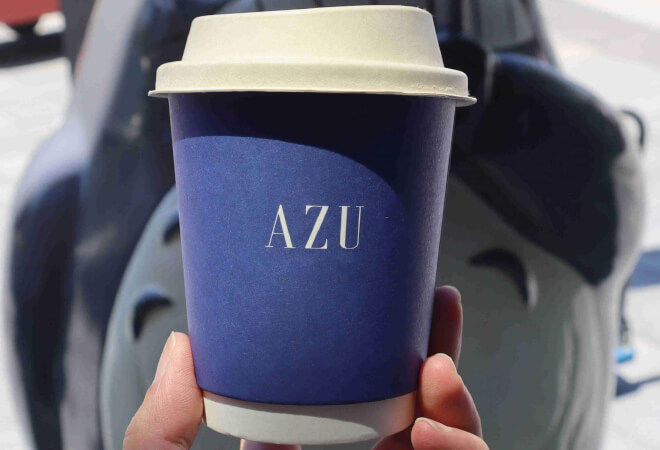 Disposable paper cups have become a necessary drinking tool for people's daily life because of their convenience and speed, and they are the crown of disposable consumer goods.
But with the improvement of modern people's life taste, the shortcomings of disposable products have also been revealed. You must have encountered such a scene: plastic cups are not environmentally friendly and even have a strong plastic smell after being scalded with boiling water, while disposable paper cups lack lids, making coffee with them is not easy to use, and the quality is uneven And the design flaws of traditional disposable cups have been fully exposed.
Aiming at the series of pain points of the majority of users, Longyan Green Olive Environmental Protection Technology Co., Ltd has developed a disposable coffee cup with a lid. The bagasse material it uses is more environmentally friendly, durable, and more durable than traditional disposable cups. healthy. It not only has the environmental protection of disposable paper cups but also has the flexibility of disposable plastic cups.
We have introduced an innovative bagasse paper lid for your paper cups. Considering the global plastic restriction under the scenario of climate change and plastic pollution, this is a new environmentally friendly product with great potential. Made of non-wood natural plant bagasse and bamboo materials, waterproof and leak-proof. Withstands temperatures from -20°C to 135°C, perfect for serving hot or cold food.
Bagasse lids and cups are biodegradable and compostable in both home and commercial settings - healthy, non-toxic, harmless, and hygienic. All of our products are green, compostable, disposable, and environmentally friendly. Our products can be 100% degraded in 90-100 days under natural conditions. Also suitable for landfills.